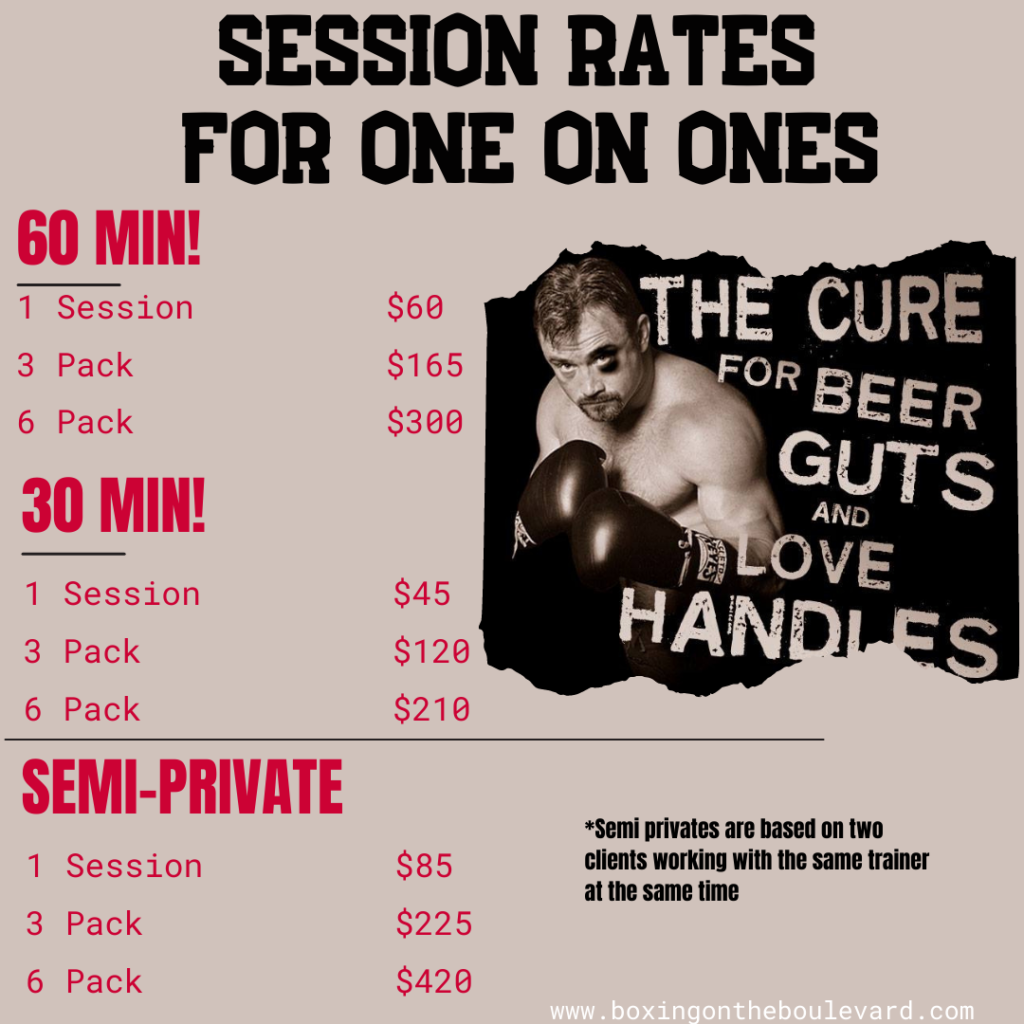 TRY 1ST SESSION FOR JUST $25!!
(REG 60.00) Hurry Limited Offer!!
*Please note several of the trainers at Boxing on the Boulevard are independent contractors and may have varying rates! The rates above though are non refundable and may not be used for other purchases. All packages listed expire 90 days from purchase/certain other restrictions may apply.
switch up your workout and try something new
Experience the Power of 1-on-1 Boxing Lessons at Boxing on the Boulevard! Our personalized sessions are designed to help you build strength, improve technique, achieve weight loss, transform your body, and find stress release. To maximize results, we recommend a workout schedule of 1 to 2 lessons per week.
At Boxing on the Boulevard, we prioritize your individual progress and encourage you to train at your own pace. Our expert trainers cater to all levels, from beginners to advanced, ensuring a supportive and inclusive environment. If you're interested in learning controlled sparring for fitness and self-defense, we've got you covered too!
Take the first step towards your boxing journey. Contact us today to book your 1-on-1 boxing lessons and discover a whole new level of fitness and empowerment at Boxing on the Boulevard!
Contact for scheduling : Call Owner Ian at 323-468-9785, text 323-804-0118 or email [email protected] for bookings or questions.